More often than not, the stories we hear about AI and customer experience are either warning us against nefarious practices or recollections of a negative encounter. Thankfully, the reality of AI is both more interesting and less troubling than much of the conversation would have you believe, which is why this week, we're spotlighting eight brands that are using AI to deliver radically innovative and outstanding customer experiences. We've rated each brand experience based on perceived enjoyment, convenience, and innovation. It's our hope that these innovative customer experiences help you build a more complete picture of the exciting ways AI is being used, as well as its future potential.

Co-founded by actress Kate Hudson, Fabletics offers its members personalized shopping experiences through their website, a proactive mobile app, and a handful of brick and mortar stores. While anyone is free to shop online or in-person, only VIP members qualify for the brand's highly coveted discounts. Aside from this obvious savings, what sets Fabletics apart from other mobile shopping experiences is their unique sales approach. New users complete a survey that asks basic questions about clothing size, exercise habits, and color/pattern preferences, to create a personalized profile of style recommendations. Each month, users receive a selection of outfits tailored to their personal tastes, which they can buy ("shop") or pass on ("skip"). Whether you choose to shop or skip, Fabletics continues to refine its recommendations to better tempt you each month. 

What's even more unique is, earlier this year, Fabletics announced their plan to bolster their physical presence with the creation of a new cloud-based retail platform. This system combines their point of sale (POS), order management, and eCommerce systems with back-office tech to create 360-degree view of customer interactions and transactions on all channels. The platform offers a wide range of unique CX benefits that include the ability to personalize greetings and content on fitting room iPads. Monitoring clothing in-store also allows the device to provide intelligent styling recommendations, product suggestions, promotions, and other user-generated content. This unique system allows Fabletics to monitor merchandise in real-time from fitting room to purchase. The shopper's fitting room items are stored in their online profile, so if they decide not to purchase, they can complete the transaction from the website or app at another time.
If you've visited a Disney theme park in the last few years, then you've at least seen, and perhaps used, a Magic Band. For a cool $14.99, these unassuming accessories let park visitors access truly next-level service experiences by synching with Disney's vacation management platform, the My Disney Experience app. Thanks to embedded RFID technology, Magic Bands can unlock hotel rooms and pay for meals and souvenirs with literal wave of the hand. Hate waiting in line for the most popular rides? Magic Bands also act as a fast pass, while the app lets you easily track the park's busiest attractions, so you can avoid those dreaded bottlenecks. The magic doesn't end at convenience however (your inner child will be delighted to know): the RFID tech also monitors guest movements, for synchronized, personalized surprises at various points around the park, making a perk that was only available to those who could fork over a pretty penny, accessible to the majority of Disney's customers. And according to Disney, Magic Bands represent only one phase of their ambitious Next Generation Experience project, with additional yet-to-be-announced features coming in 2021.
While the ubiquity of Starbucks often makes them the target of stand up comics and online jokes, the Seattle-based chain gets the last laugh with their unparalleled multi-layered customer experiences. Through a robust but easy-to-use app, Starbucks offers both familiar features (a rewards system) and innovative ones (an array of payment options, all based in the app). Adding funds to a personal account makes payment (and tipping your barista) simple and fast. But Starbucks doesn't stop there. Leveraging the massive amount of data collected from its equally massive customer base allows them to cross-reference user preferences with real-time data like "weather, holidays, and special promotions" to recommend food and drink to customers who might not yet realize they want to try something new. But fear not: the app also works with the Starbucks point-of-sale system to ensure that even at unfamiliar locations your identity and favorite drink order will be recognized and delivered just the way you like it.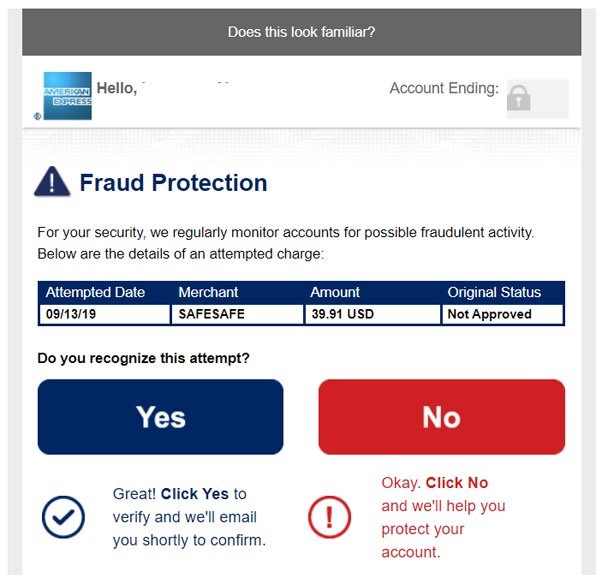 While perhaps not as charming as previous entries on this list at first glance, American Express's use of AI technology in fraud detection and prevention reinforces a vital part of any transaction: protecting your data and money. In addition to more traditional fraud detection methods "such as flagging unusually large withdrawals or payments initiated outside a cardholder's home country," Amex utilizes machine learning to stay ahead of the security risks that the rise of immediate payment systems (the first three entries on this list, for example) brings with it. With every tech innovation come ways for those innovations to be exploited, and AI systems create efficient avenues for keeping up with the ever-evolving tactics of fraudsters. More importantly, AI's ability to analyze absolutely massive amounts of data means that Amex can do more than look at general trends: their systems can determine whether a given transaction is suspicious for a specific user and respond accordingly. You might have noticed a trend here—AI allows for unprecedented levels of personalization at all stages of the customer journey.
In the awkward liminal space between finishing an advanced degree and finding a career, one often ends up working in unexpected places. For me, the most random was a stint selling commercial trucking insurance with my cousin, Taylor. If you've had any personal experience obtaining commercial insurance, you'll know it's convoluted, labyrinthine, and protracted. I myself had trouble wrapping my head around all the ins and outs, which was not made easier by the fact that I was trying to get information from people who spent most of their day driving and couldn't respond. Thankfully, I ended up in a field better suited to my skills, but I think back from time to time on how nightmarish it can be to find quality insurance as a small business owner.
Thankfully, we live in an age where companies note the need for streamlining, and are using AI to do so. Case in point: Next Insurance, a mobile-first insurance platform that's as easy to set up as it is to use. After filling out a minimum amount of information, prospective clients receive a quote instantly, with the entire process taking less than five minutes, according to their website. Filing claims is just as simple, and Next boasts that the majority of its claims are addressed within 48 hours. Thanks to a clever combination of automation and live agent assistance available 24/7, they've got a long list of five-star reviews from customers praising their convenient payment methods, excellent website, great prices, and fast response time.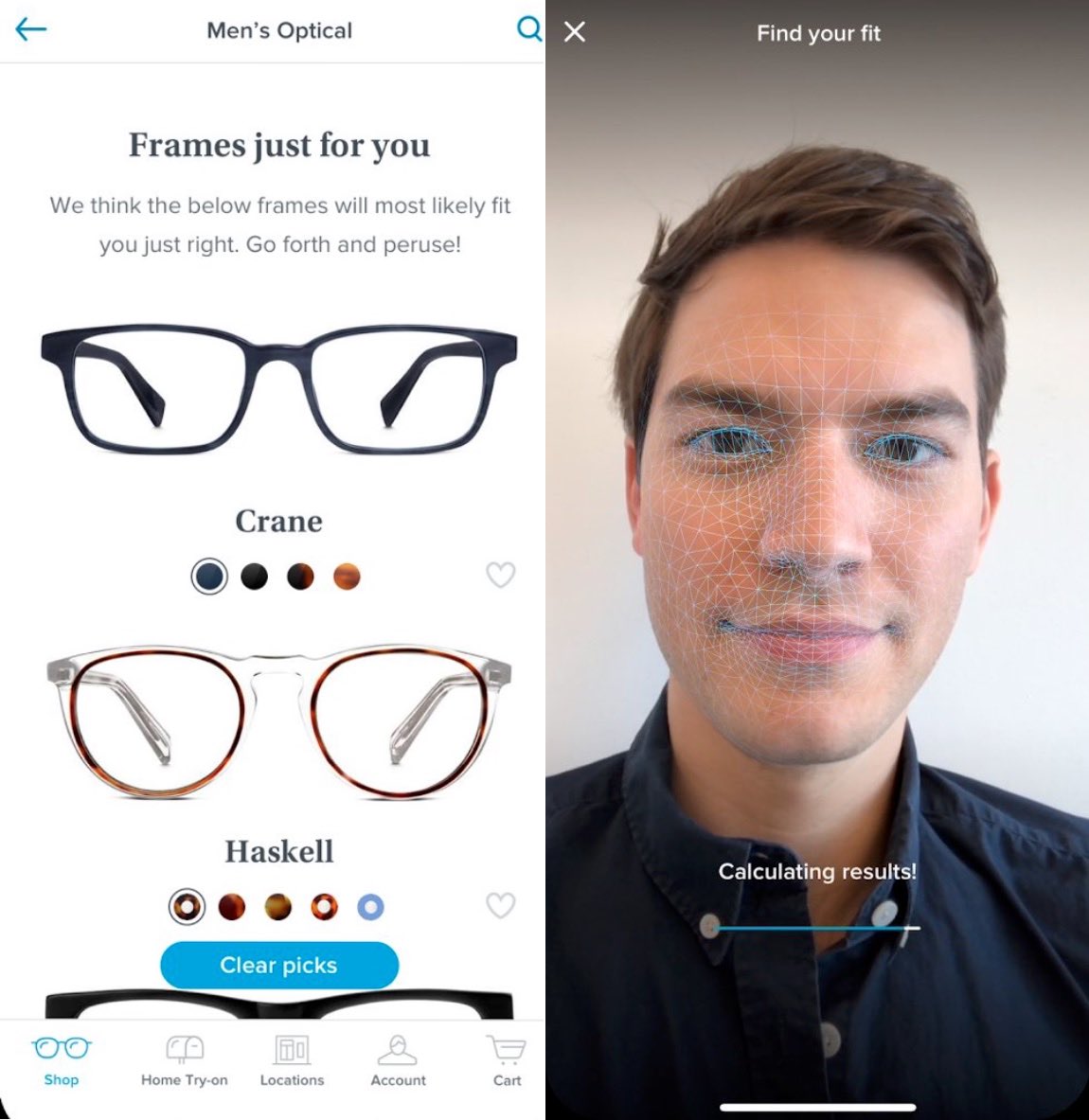 For years, Warby Parker has stood out as one of, if not the best, online glasses retailers. Their chic, durable frames are hard to beat, especially considering you can pick up the vast majority of them for under $100 (plus the cost of lenses). Their claim to fame, however, is the home try-on program, where customers select five frames to try out at no cost. Warby Parker ships the frames for free, with no obligation to purchase on the customer's end, so long as the frames are back in the mail within five days of delivery. I myself have enjoyed this service for years with the only downside being that some of the most popular frames don't qualify for the service because of limited stock. Thankfully, Warby Parker did not rest on its laurels here. With their new app, anyone with an iPhone X or later can virtually try on any frames in the Warby Parker catalog, including sunglasses. While they certainly are not the first company to use AI for virtual fitting room features, the use of the iPhone X's camera technology produces a cleaner, truer-to-life image than most other websites. When combined with their simple but effective preference quiz to narrow down your selections, Warby Parker's app takes the stress and uncertainty out of shopping for glasses online within a budget. They even offer a telehealth app to help customers renew optical prescriptions online!
Speaking of telehealth, Delicious LLC.'s clever new device, the Propeller Inhaler Sensor, creates benefits for patients and providers alike through its thoughtful combination of hardware and software. The device itself, enabled with GPS and Bluetooth capabilities, attaches to the top of standard inhalers and can be activated by a simple button push. When pressed, the Propeller records the time and location of the user's asthma attack, data which can then be transferred to a smart device via Bluetooth and reviewed using Delicious's proprietary app. According to a patient's wishes, doctors may even monitor the Propreller data remotely, receiving notifications of asthma attacks in real time, which allows for better tracking and recognition of asthma triggers. And while health care and customer service differ in fundamental ways, the Propeller offers us a road map to how we can utilize advances made in commercial industries to improve quality of life in significant ways. I firmly believe that telehealth will remain an important facet of health care even after the COVID-19 epidemic subsides, and organizations who embrace this will no doubt forge stronger, more lasting relationships with their patients and customers.
EarthSense
Innovation That's Produce-ing Results



 

Enjoyment:

        ⭐⭐⭐⭐
 

Convenience:

   ⭐⭐⭐⭐⭐
 

Innovation:

        ⭐⭐⭐⭐⭐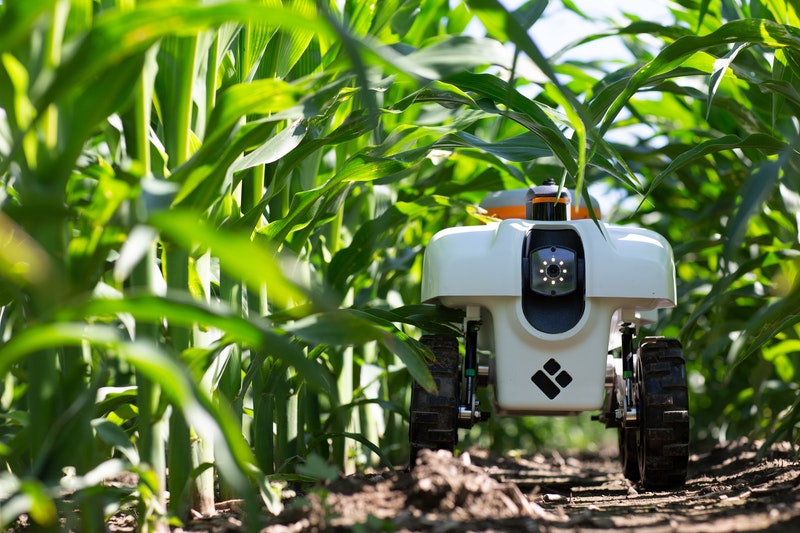 This entry focuses on an industry we all heavily depend on but don't always associate with customer service—agriculture. Admittedly, the connection between customer and AI is a little tenuous with this one, but bear with me, because the tech is really cool. Last year, EarthSense released a new and improved version of its TerraSentia robot, a ground-based drone capable of monitoring crops with under-canopy data that outperforms other common aerial robots. Whether it identifies favorable traits in crops, locates instances of disease, or detects weeds and other pests, the TerraSentia saves small farmers time, money, and labor in addition to decreasing the need for wide usage of pesticides. By examining consumer data, EarthSense was able to improve hardware, software, and their analytics for the 2019 model. Even if fewer people interact directly with EarthSense than, say, Warby Parker, (in a customer service sense) the advances the TerraSentia robot brings benefit many more. It's also not outside the realm of possibility that a smaller, less expensive version of this technology could become standard for backyard gardening once it's more widely adopted.
---

While we hope this list of innovative customer experiences has given you some inspirational food for thought (no pun intended with the last one), we also hope it's demonstrated the value of customer experience transformation. Enhancing the customer experience is not just a task, it's a mindset that needs a constant commitment from the entire organization to adapt and evolve alongside the needs of customers and proactively explore new ways to improve their journey. Technology is growing by leaps and bounds, and what's currently innovative may be old hat in a matter of months. According to Gartner, more than two-thirds of companies now compete primarily on customer experience alone, which means that organizations can't afford to have it low on their priority list. Moreover, there are many, many organizations using AI technology in trailblazing ways, far too many to list here. If there's one we didn't mention, let us know in the comments! We'd love to hear about it.